Parcel Pro
®

customers now have access to additional insurance solutions through a partnership with Layr

™

.

Now you can get the right
business insurance
for your company in just 10 minutes -
all online.
Get Covered
Thank you! Your submission has been received!
Oops! Something went wrong while submitting the form.
Start a Quote

$2+ Billion
In Coverage Secured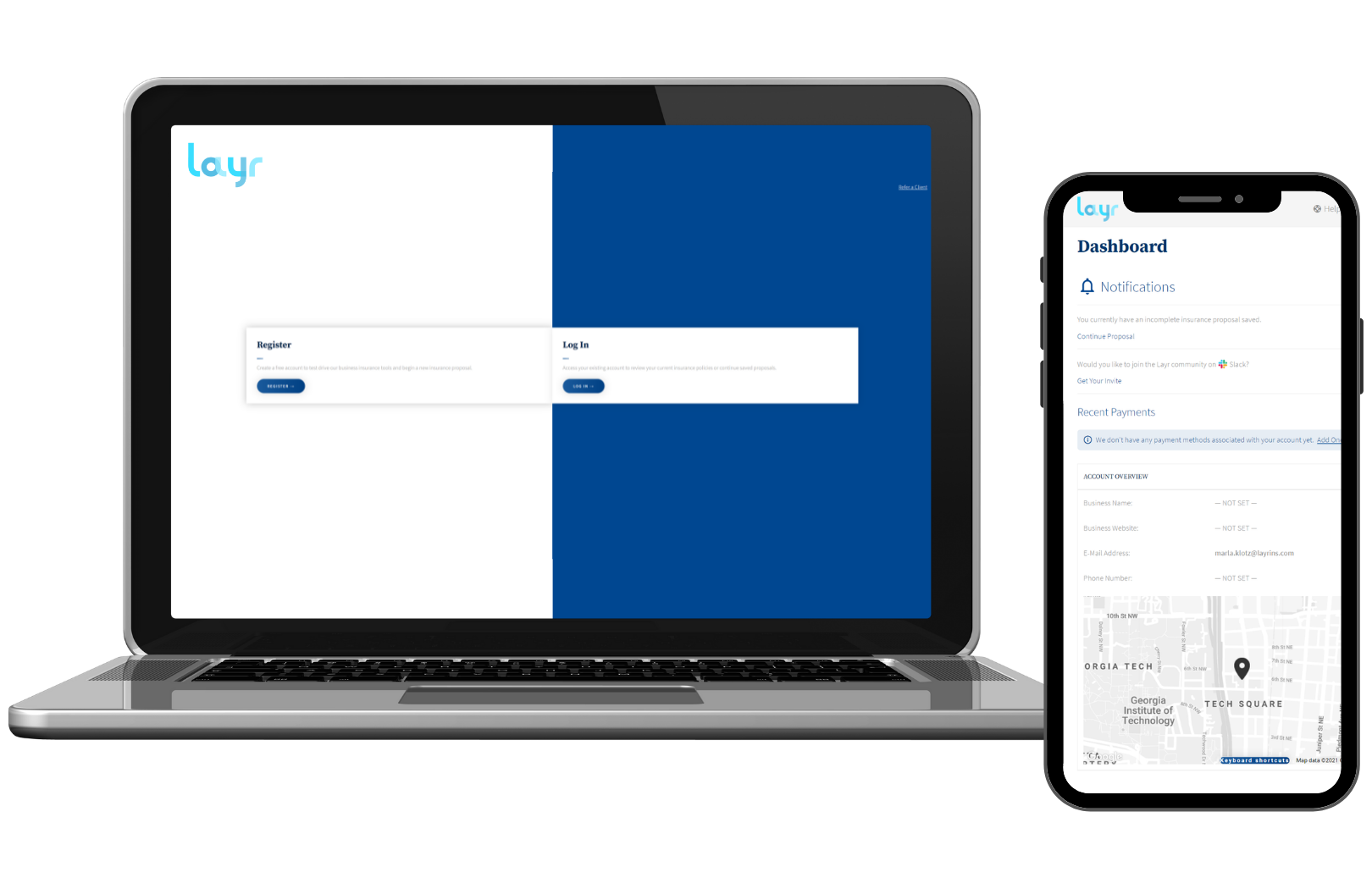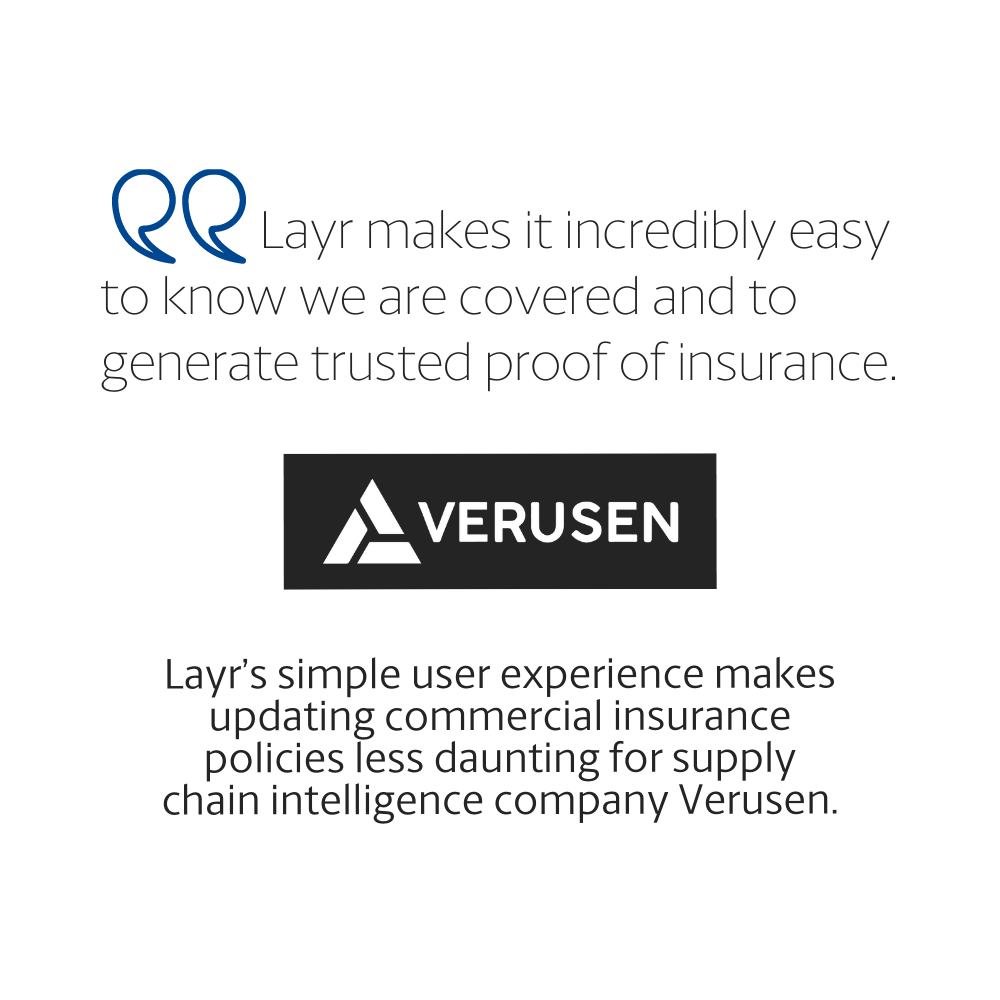 Coverage You Can Trust
Companies, business owners, and entrepreneurs throughout the country trust Layr to provide them with the insurance and protection they need to succeed.
‍
Businesses of all shapes and sizes are turning to Layr to purchase and manage their commercial liability insurance. Our sole purpose is to build an insurance platform and deliver insurance services that business owners love.
Read More
What is Layr?

Layr is the easiest way to buy business insurance. With Layr's AI-powered proposal generator you can get a custom quote tailored to your unique needs. Layr's digital portal gives you access to all of your business insurance in one place, any time, anywhere. Manage your insurance and get support right inside the portal.
‍
Layr has policies that cover every facet of your business from General Liability and Management Liability to Errors & Omissions, Cyber Liability, and Property Insurance. We'll recommend the right mix of policies and coverage that fit your business.
‍
Parcel Pro protects you with multi-carrier insured shipping. Now with Layr you can get the coverage you need for your business, too.
#BetterBusinessInsurance starts with Layr
What coverage does your business need?
Start a quote to explore your options.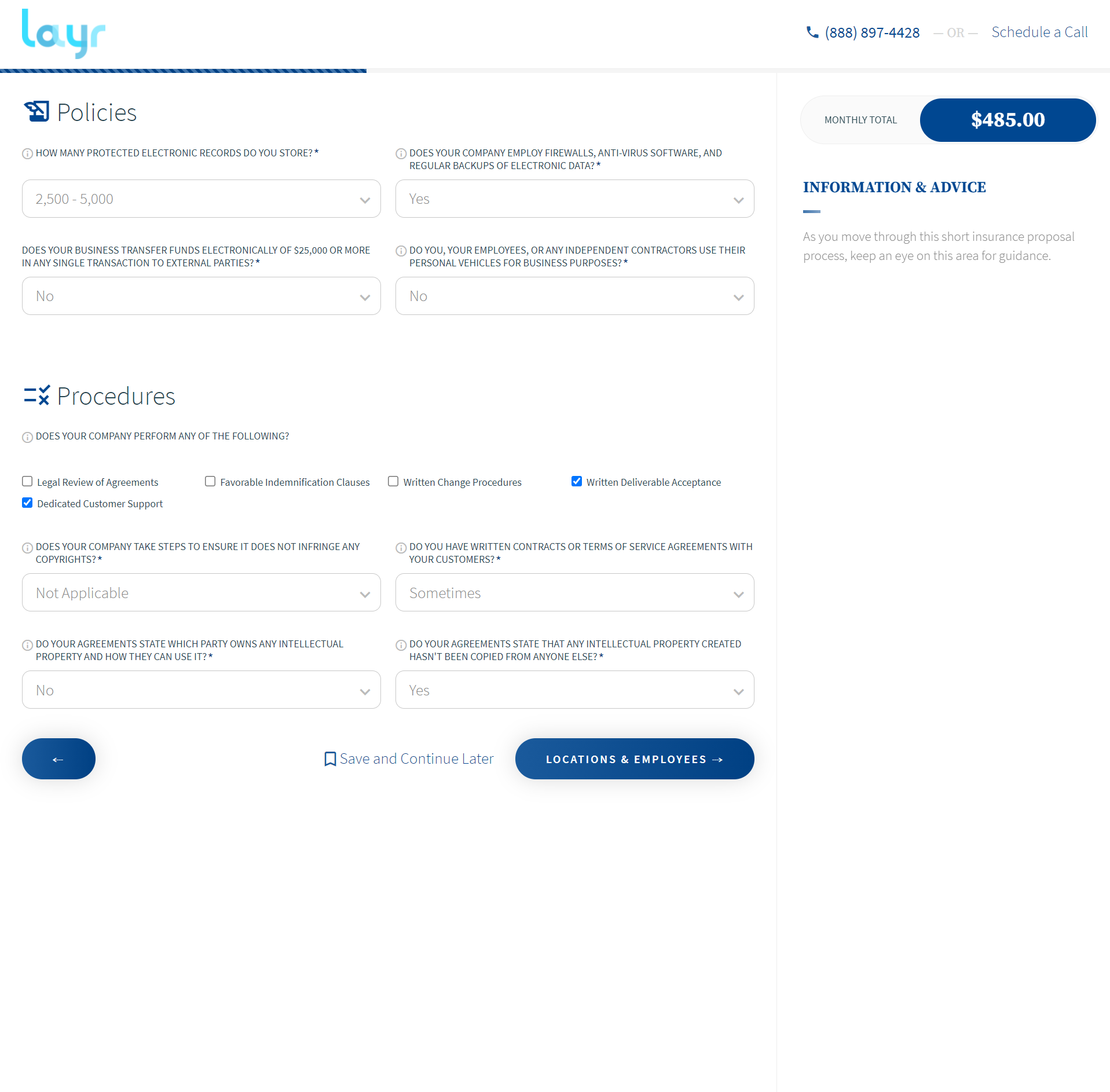 Not sure which policies to select? That's why we're here. Layr's
jargon-free application
is easy to understand and has helpful tips and guidance throughout.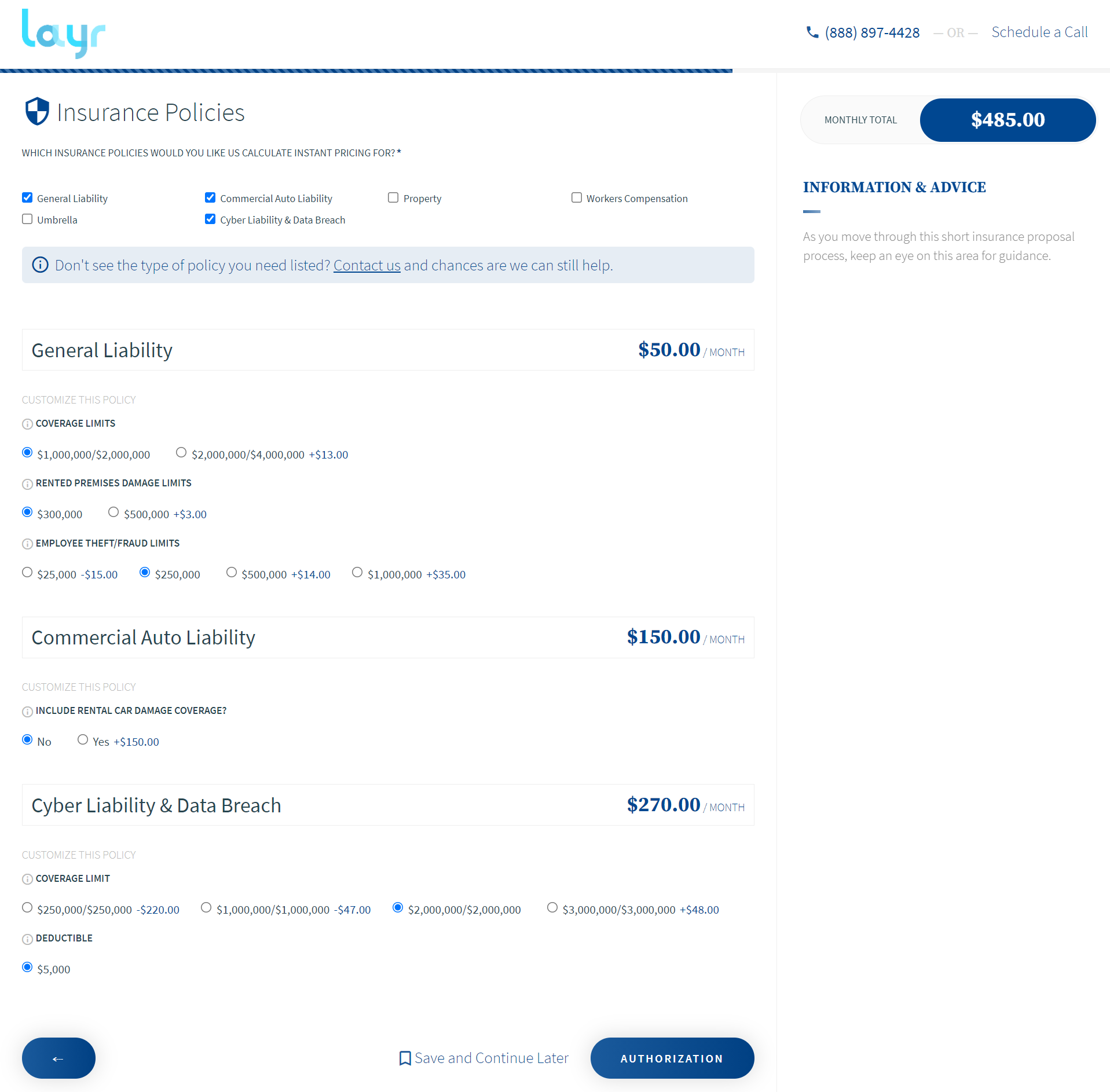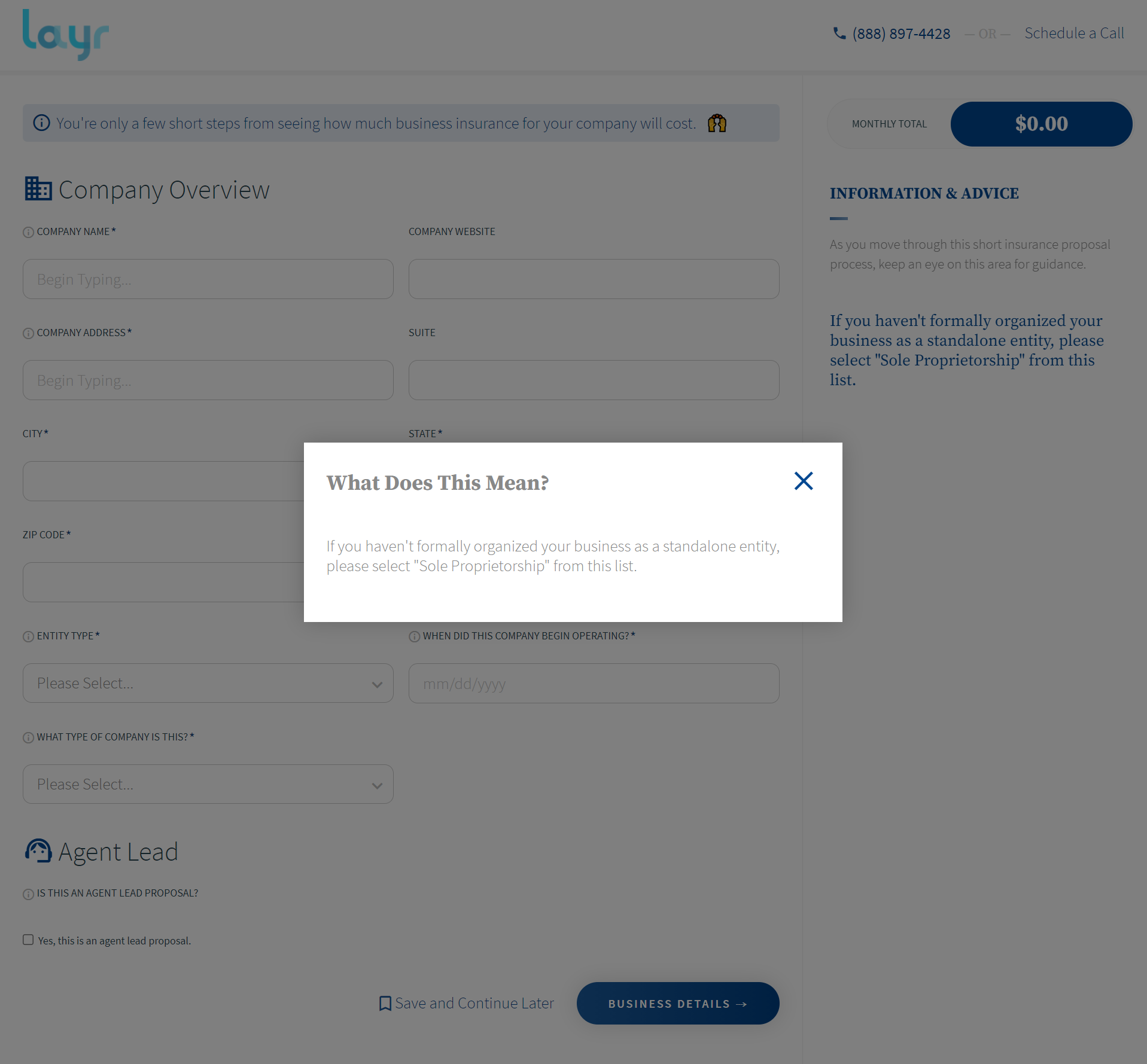 How much coverage do you need? You can pick the coverage limits that fit your budget and business.
Still have questions? Hit the chat beacon and our team of licensed insurance geniuses would love to help guide you.
Ready to start? Click
Start a Quote
to begin.
Start a Quote